Australian Local Citations
Australian Local Citations
If you are a local businessman, you've possibly heard of something called a local citation. Maybe, you asked what this even means and how you can make it work for you. To make it simple, Australian local citations are mentions of your company on the web. They can vary from a partial local citation, such as a mention of your business name, up to a detailed local citation with your business name, address, and phone number.
There are two major factors that make local citations crucial for your company. The first one is to verify that your company appears to search engines. If the only citation of your company shows up from your web page, a lot of search engines will have difficulty verifying that you have a legit business. When other reputable pages mention your company name, the search engines will quickly confirm that your business actually exists.
Local citations will help in establishing a reputation for your company in the algorithms of search engines. Have you ever thought about how search engines class the websites that are first on the results list? The search engine algorithms factor in citations when rating local search results. The higher citations your business has on the internet, the better your company's listing rank will be. The ticket to a higher ranking in the search results is to have your business name and details cited as often as possible across several sites. And we at Citation Vault can help us land on high search results on the most popular search engines today. Reach out to us today and ask us how!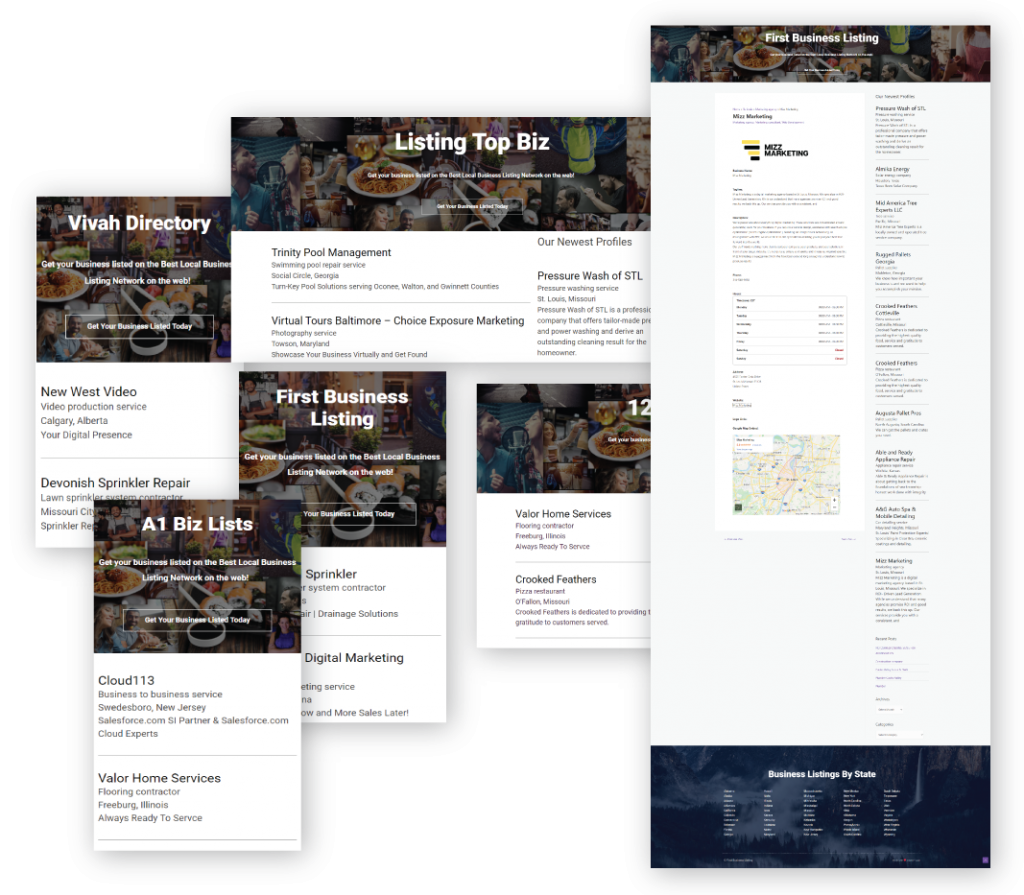 A local citation mentions the business name, address, and phone number of a business online. It can appear on local business directories, apps and websites, and social media platforms. Also, it helps internet users to discover local businesses and can affect the local rankings of search engines. Mainly, having the correct basic citations can assist you in ranking accurately on Google Maps. Local companies can manage several citations actively to guarantee data accuracy.
Why are local citations significant?
Local citations have a major impact on two scenarios associated with local businesses:
Local citations either negatively or positively affect the rankings of local search engines. The number of citations a business has, the preciseness of the information they show, and the websites' quality appears to impact rankings. Search engines collect info about every business. If what they get is legitimate and accurate, the search engine trusts the correctness of the business information, which is expected to boost the business's chance of ranking higher. But if the data search engines obtained is not consistent, this trust is tarnished, decreasing opportunities in excellent ranking. Local citations can affect the business positively or otherwise. Accurate citations can easily make people find a local business easily, resulting in phone, web, and foot traffic, qualified leads and closed transactions. On the other hand, incorrect citations can mislead customers, resulting in loss of revenue and reputation.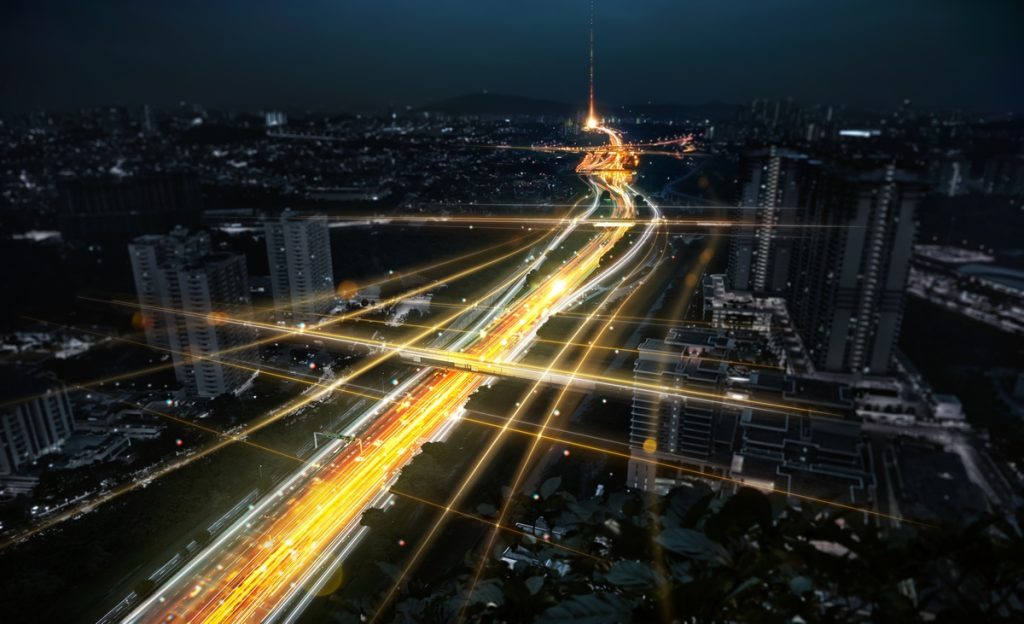 Businesses at all local commerce levels — from single-person startups to prominent brands — are extremely concerned about reputation, revenue, and rankings. Local citations are crucial, granted that they factor into all these sectors.
When discerning how to optimize your local SEO at its best, citations are deemed one of the fundamental foundations for any business. It should be built before you concentrate on link building, engagement, and content. One of the best aspects of local citations is that you would not have to be bothered about them again unless some area of your business data changes. These modifications might include transferring to a new area, a new contact number, changes to the business name, etc. If some of these things happen, it is vital to revise your citation listings to keep the right information. With us at Citation Vault, you don't have to manually go through all your listings, should you need to change anything. You just enter the changes in the dashboard, and all the citations we've created for you will be updated. How convenient is that? Reach out to us today!
How Do You Create a Local Citation?
There are five fundamental steps to do when building citations for your business. It is essential to follow all steps to guarantee the best results possible.
1. Email Address
To make listings for your company, you'll have to create an email address. When doing anything connected to your business, it is always advised to use a company email address instead of your email address. This indicates an email address related to your business's domain, not a Yahoo or Gmail address. Possessing a company domain email address will make your listings more reliable and more likely to go live after making.
2. NAP Consistency
Ensure that your name, address, and phone information are consistent on all sites that your listing shows up in. The composition may differ on individual areas, and that is okay as long as the data contained in the listing is accurate. Ensure that no numbers have been swapped or changed in the phone number and address fields and that there are no errors in the spelling of the business and road name. These mistakes might cause your listing to be less reliable, and going live might be delayed.
3. Categorization
Skim through each category choice and pick those that best describe the kind of business you have. Then be certain to choose the same categories on all sites you're submitting the listing to. The consistency will help search engines verify your business easily and discern a legitimate business.
4. Details
Put as much information as you can without overflowing it. You can add your logo, images, a description of your business, operation hours, contact details for social media accounts, and other things you think are fundamental.
5. Verification
Get your listing. When you create the listing on a website, many will tell you to verify the listing before letting it go live. This procedure will be accomplished via phone or email. The company will contact your business for verification through phone and ask you to punch in a PIN you had received previously or provide you a PIN to submit online. Listings that are verified have higher authority and a level of trustworthiness.
If you have sufficient funds to invest in creating citations but don't have the time to do it, letting a company like us at Citation Vault do the work for you is an excellent choice. We will seek the most trusted citation sources for companies in your area and amass a list of the top sources for citation in your local area. Contact us today to know more.
Local SEO is the optimization of your site for a certain local area. If you are a local business owner, such as an agency, restaurant, or a shop, you should have your web pages rank for specific search queries accomplished by a local audience. Optimizing your local business's site is about ensuring people can search you offline and online. Up to now, when you might not be having visitors in your business, you're still aiming for an audience that is situated in a similar geographical area as where you are located. So, it's best to optimize your online presence for that location. You'll be able to do that on your website, but there's a bunch more you can do!
How Citation Vault Can Assist with Your SEO Efforts
We at Citation Vault can provide you with help on the most effective citation strategies in having your business listed quicker, wider, and a lot more effectively online.
Yes, you can get results efficiently and quickly through our progressive local citation techniques. With us at Citation Vault, you'll bring your business:
A wide and strong network of links – There's strength in numbers, and using our services, you'll get an army of citations built to being down even your largest of rivals.
Links related to your business – We reduce the chaff and cut through the fat. We understand that relevant links are what matters, so we ensure to link back from websites that are relevant to both your customers and your business.
Reach out to us and know how our services at Citation Vault can give you the active presence on Google and local business directories that your business needs.
What is Greater than YEXT?
Citations (also known as local business listings) are a crucial part of local search optimization. As we have explained earlier, a citation is a mention of your company on a third-party website – usually an event site, industry/niche directory, review site, or a local business directory. These mentions include your Business Name, Address, and Phone Number (also recognized together as NAP), but the listing can (and must) include several more information about your company, such as a description of your services or products, types of payments accepted, business hours, images, etc.
Getting tons of citations that all show the exact same, valid info regarding your company may help boost your local search results' ranking. 'Quality and accuracy of your citation listings are deemed the most crucial citation factor — sheer quantity has importance but is trumped by quality. Note that not all citation website is same in the eyes of Bing, Yahoo, and Google! Ensure that you only get listed on and work with quality citation websites.
Nonetheless, manually going through each site to discover, update or put in a listing on your own is time-consuming and very repetitive. But you can get assistance! You may be thinking, "Is it Yext?" No, even better. At Citation Vault, we can deliver your listing on all 300 of our websites. When you decide to hire us, you'll be getting into the services of a more efficient and robust citation service.
As your organization thrives, it gets more difficult to manually deal with your online listings throughout the web. With our assistance, here at Citation Vault, you just submit your company details, and your business profile goes live on high-quality sites. We will also add your Google My Business Map, so it appears on Google Maps and improves your SEO efforts. Our platform also revises your business details on each of our sites to guarantee all 300 are distinct. Lastly, our custom URL structure comprises your City, Business Name, and GMB Category for incredibly relevant backlinks.
Does Citation Vault Operate in Australia?
Citation Vault also operates in Australia, and we can push your business higher in the search results so your company could be shown on the first page results of different search engines. Google map citation and web directory submission are among the best ways to help in boosting page rank authority, with an extra series of techniques to help improve your site rankings using organic searches by introducing your website to top website lists and directories.
Non-branded search has turned into the prominent look up tool when looking for local businesses such as "where is the local coffee shop" or "restaurants near me." We at Citation Vault can help with this by putting in "mentions" or citations or your brand and business on local directories, websites, articles, and listings in Australia, among other countries. Local maps result on Google are also crucial. These key tags cited are known as the NAP which may be your Business Name, Address, Phone Number as well as your products or services details, business description, business hours etc.
Making reference citations is like providing Bing or Google a reference or pointer about where your company is situated in Australia. The top search engines utilize citation data to rank local results. When a search is done for local businesses, a local search query algorithm takes charge, and the search engines attempt to deliver accurate results based on several factors. Among the key factors evaluated include mentions, "citations" of your company name, address, and contact number. This is known as the NAP and will assist in finding your setting in local web directories.
How Many Listings Do I Get with Citation Vault?
When you decide to work with us at Citation Vault, you only need to fill up your business information, and your profile goes live on all our 300 high-quality sites.
And how can you and your business benefit from it? Here are the perks of building business citations and listings:
Improve online presence
By ensuring that your business details are accurate on different online web directories and listing websites, you can increase the opportunities of getting discovered every time customers search for services or products like you have, even if they don't search your business name directly. This comes in handy as most customers don't search for a business name when looking for a service or product.
Increase brand awareness and reach
When customers look in an online business listing, a list of related results, each with a snapshot and company info, are noted. To learn more about the business, you can click on it. In this case, even if the client doesn't click on the name of the company, they still view your business. Each time a customer views your business, it heightens the attention of your business in the customer's mind and boosts the probability of getting transactions with them.
Improve local search
If you're a local business owner, it could benefit you if you integrate local directories as a marketing strategy to boost your business. Your listing can be searched on a certain level, highly focused on your home-grown roots.
You can establish separate listings optimized with the area for every branch if your company has plenty of locations. You even get to improve local searches of your company in various areas fully.
Attain reviews from clients
Business listings have customer feedbacks to play as a reliable source for potential customers. Clients can submit their experience and upload images from your business. This boosts SEO and search algorithms much more for SERPs relies on positive, active, and quality businesses to get a higher ranking.
People look for reviews online prior to transacting with a business too. So, be open to the concept of customers reviewing your store. Even a bad review about your store can become an online prominence fix-up. Acknowledge it accordingly by being civil and grab this opportunity to improve your services also.
Improve Brand Image
Putting your business out there places you as a respectable entrepreneur. It doesn't matter whether you're a small-time business owner; stabilizing your brand in listings will have clients see you with such a professional attitude.
The fact that you appear on the top page in Google via proper SEO practices means clients most likely trust you.
Boosts SEO
Search engine optimization is the procedure of using your web content, so search engines consider it useful and puts it higher in relevant search results. Business directories and listing on the internet are a great setting to supplement your current web content and grant it extra validation to obtain the trust of search engines such as Google.
Do you need help with citations? Contact us today at Citation Vault, and we will help you get on top of online search results!
What Our
Clients

Are Saying
Dennis S
Local Citations
Fantastic software. Very simple to use and extremely effective in providing citations for my customer. Thanks Andy for offering this to the business world. It certainly needs it.
Peach Creek Marketing
Citation Listings
Love it! We have been using Citation Vault for a short time and have seen big improvements with this service. We will continue to use it for all of our clients citation listings. Thanks Andy for your service.
Frankie B
Great Service
Great service and first class follow up and support. Any questions are always responded to quickly.
Anne S
Citation Vault
I used Citation Vault on my GMB and had it go into the map-pack in about 3 weeks. This is a great product, and so easy to use.
Royce W
Excellent Citations
Excellent citations. Highly recommend the service for anyone looking to add Authority to their online presence.
Leira B
Local SEO
I had spent a lot of money and tried multiple services including managed service from TheHOTH to do my local SEO with no luck. I'm so happy to I found Citation Vault. The setup is so simple and fast and very satisfied with the results. I highly recommend this service if you truly want to see results!
Michael
Excellent Citations
We are very encouraged by our increased internet leads since we partnered with Citation Vault to enhance our internet presence. Citation Vault offers a product that is a great value for results we are experiencing.
John
Local Citations
We have used Citation Vault for our Local Citations for several months now. It's a GREAT service and really helps all of our customers rank higher in local search. Thanks Citation Vault.
Per Location
Unlimited Locations
Single Location Plan Pricing Is Per Location. At 6 Locations becomes better to have the Unlimited Agency Plan
2 Months Free!
Annual Price