LEAD Conveyancing Gold Coast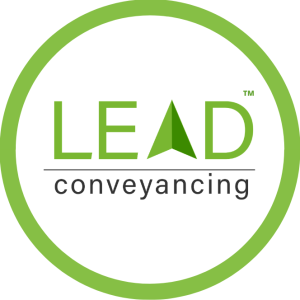 Business Name:
LEAD Conveyancing Gold Coast
Tagline:
Conveyancing Gold Coast, Title Search + Solicitor included in fixed fee.
Description:
"LEAD Conveyancing Gold Coast office offers residential property conveyance service in Gold Coast area and the Gold Coast region for a fixed priced.

Our conveyancing solicitors & property lawyers Gold Coast team have adopted and embraced 100% digital conveyancing and online conveyancing, meaning you do not have to arrange to meet with us physically to complete your transaction. You can do so completely remotely and from the convenience and safety of your own home.

We pride ourselves on putting our people first. As our customer, you can expect to be treated as a person and not just a file, your needs will be heard, and your concerns made into our top priority.

Why LEAD Conveyancing Gold Coast?
It's really exciting when you're about to buy your first house, right? Of course! It's every person's biggest investment in life. The seller just accepted your offer for the property... The real estate agent hands you over a copy of the contract… And all you have to do is put your signature on it. But wait, before your excitement makes you say yes to everything and before you ink your name on that document, take caution. It's not really a walk in the park as you may have imagined it to be. The most important thing to do is to find someone who will do your conveyancing. But that's just one among the things on your checklist. Here's the full list:

Organise a building and pest inspection.
Get someone to do your conveyancing.
Will you do it yourself?
Should you get a conveyancer?
Or should you get a solicitor?

Securing a building and pest inspection report is pretty easy, and in most cases, the result of this may still sway your decision as to whether or not you'll seal the deal on your purchase. Your conveyancer or solicitor will and should explain this to you anyway. In fact, your solicitor should be able to give you a bird's eye view of what to expect. And although this is technically a long and demanding process requiring attention to detail, they should be able to make it easy peasy. LEAD Conveyancing Logan is exactly that. Our team of well-seasoned property lawyers will make sure that transferring the title of the property to your name will be hassle-free, just as every buyer wants it to be. More information in the next topics.
Our Gold Coast Conveyancing Services

Perhaps you may ask - so what do I get from LEAD's services? As previously described, the process of transferring the ownership of the property title to your name can be long and messy. A lot of paperwork will be involved such as your rates notice, proof of identity, and the list goes on. That is why buyers and sellers really take time on deciding who their conveyancer or lawyer should be. They research a lot, especially on reviews and client testimonials. Some may decide to go with someone recommended by a friend or by the real estate agent. Ideally, you'll want to make sure that you are getting someone who will take the burden off your shoulders, but at the same time secure your important documents. This is most likely the reason why some still prefer getting a local solicitor because they get to see them face to face. LEAD Conveyancing Gold Coast understands the value of this reasoning. At the same time, however, we also see the ease in what technology has to offer nowadays. Our business model has evolved and embraced a purely virtual way of doing conveyancing. We get everything done all by phone and email. It makes everything easier, faster, and more efficient. We have also managed to retain excellent customer experience through transparency and constant communication. This way, we ensure customer satisfaction because we still managed to keep that warm service people are looking for in a face to face setting.

How we provide Cheap Conveyancing in Gold Coast
"I don't want a solicitor. I'll go for a conveyancer. Solicitors are too expensive!". That may be true in the olden days. Not anymore! Getting quality solicitor nowadays CAN already be affordable. This is another benefit we get from adapting to modern technology. We are able to minimise costs and provide our services for a much more competitive price.
Paper copies and documents? Gone.
Transportation costs? Gone.

Excess time wasted due to face to face appointments? Gone.
With technology, cheap conveyancing is now at your fingertips! Signatures from either side can now be quickly requested and obtained, constant updates are still provided, clarity is still maintained, communication with all parties involved are just a dial or email away, our lawyers are more efficient, and we can assist multiple clients better! The best part - we are able to give out our services for a fixed fee. That's right! Doesn't matter if the settlement time frame is 30, 45, or 60 days. Doesn't matter how many questions you have that require answers. Doesn't matter how long we discuss on the phone. It's still the same fixed, flat fee for our assistance
.
Why do you need Conveyancing Solicitors in Gold Coast?
Next point - DIY or conveyancer or solicitor. If this is your first property purchase, it's better you don't do it yourself. Even non-first timers don't often opt to do it themselves. To put it in numbers, based on my experience, I'd say only one out of 50 property buyers or sellers have said they will do it on their own. The process will require knowledge about the steps, the documents, the government organisations to communicate with, and it will also require the dedication of your time. With the first one eliminated, now, we're left with two options - conveyancer or solicitor. To put it simply and just to illustrate as an example, it's like deciding between a poorly copied fitness watch and an original Garmin Fenix 3 HR. The former looks like the latter and it does the job by telling time (and probably a little bit more) but not the same as the original. It can also be bought at a very cheap price. The other does more by giving you accurate data about your number of steps for the day, the stairs you've climbed, your heart rate, calories burned, and more. It's cheaper price vs quality & security.

"
Phone:Hours:
Timezone: AEDT
Monday
09:00 AM - 00:00 AM
Tuesday
09:00 AM - 12:00 PM
Wednesday
09:00 AM - 00:00 AM
Friday
09:00 AM - 00:00 AM
Address:
Corporate Centre One, Level 15/2 Corporate CtBundall QLD 4217Australia
Website:Logo Links: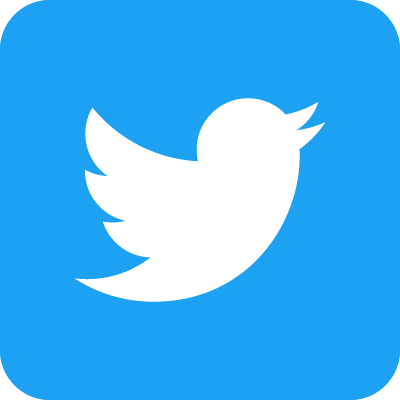 YouTube Embed:Google Map Embed:
Neighborhoods in Bundall, QLD
BELL LEGAL GROUP, Barbeques Galore Bundall, Barrio Cafe Neighborhood Espresso, Baskin Robbins Sorrento, Beenleigh Neighbourhood Centre, Bennett + Bennett - Surveyors, Town Planners, Spatial | Northern Rivers, Benowa, Boat Harbour, Booran Neighbourhood Centre, Bundall Carpet Court, Bundall Medical Centre - Local Gold Coast Doctors, Bundall Tyres, Division 10 Councillor Office, Dunbible Creek, Eagle Heights
Things to do in Bundall, QLD
Directions
Albert Park
Amphawa Thai Restaurant
Aquaduck Gold Coast
Australian Outback Spectacular
Broadwater Parklands
Bundall
Bundall Farmers' Market
Bundall Mitre 10
Chevron Island Park
Currumbin Wildlife Sanctuary
David Fleay Wildlife Park
Department of Transport and Main Roads Customer Service Centre Bundall
Dreamworld