Local search engine optimization is an integral component of search engine optimization (or SEO) that concentrates on developing a company's visibility in local search engine results. The ones that pop up in local search results usually answer a "near me" question, indicating that a user is looking for something "in [CITY]"—or the search engine has recognized that there were geographic restrictions to the search.
Businesses can develop their presence in these local search results for words associated with their company and their services or products through local SEO in Australia.
Why Is Local SEO Significant for Small Companies?
Almost half of all Google queries now are local searches. So when someone searches for answers on Google, the probability that Google displays local businesses close by remains high.
Why is that significant for small companies? From 2017 to 2019, Google proclaimed a 900% jump in queries that included the statement "near me today/tonight." To best satisfy the demands of its searchers, Google began giving more results for geographically-related searches depending on:
Relevance
Prominence
Proximity
That indicates you are more likely to be found by potential customers online if:
Your company is near where a person is doing their search
Offers products or services they may be looking for
Has optimized local business listings
Local SEO in Australia may be daunting and time-consuming, but don't worry! Reach out to us at Citation Vault, and we'll gladly guide you through how we can help improve your marketing efforts. Contact us today!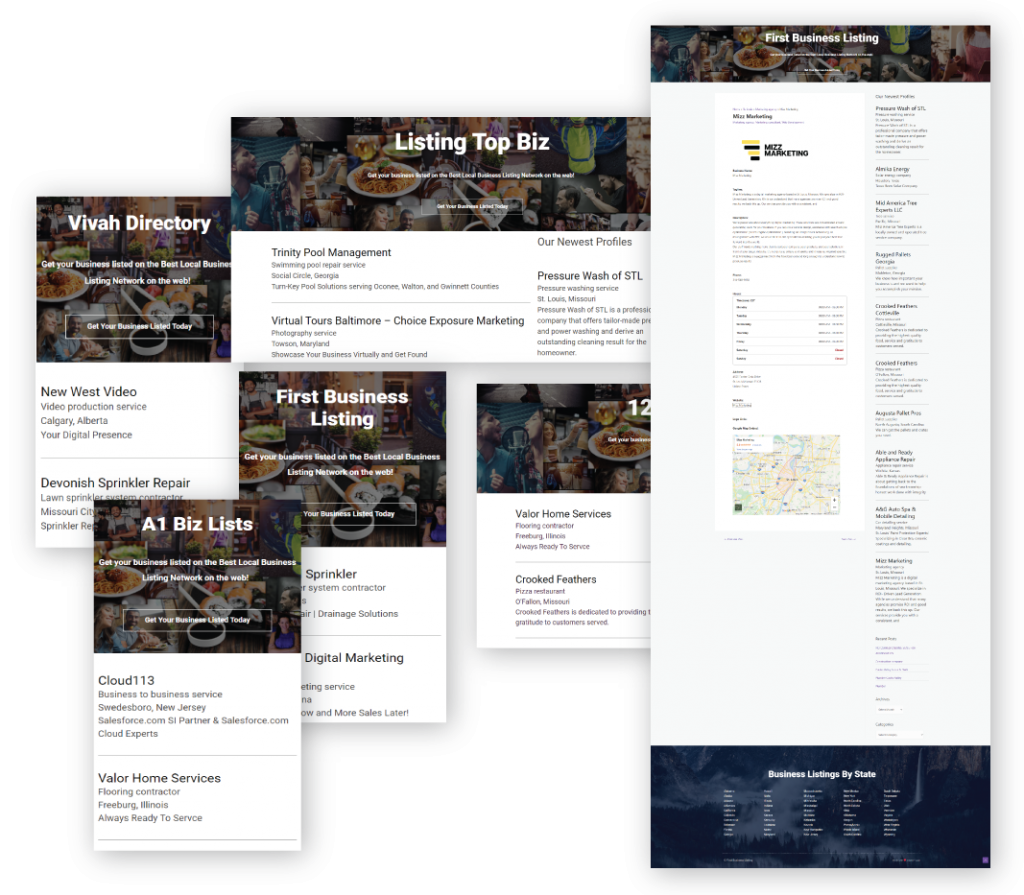 How Much Does Local SEO Cost in Australia
With regards to SEO, numerous variables go into the cost, including:
Local versus national/international operations – Local campaigns require less than international and national ones.
Local versus global markets –SEO experts restricted to local markets impose much less than those who attend clients globally. For example, practitioners who provide service to the worldwide market cost 130.74% more in monthly payments than those attending local needs. The same goes for per-project pricing and hourly rates, although the difference is not as significant.
Experience level: It's no surprise that more seasoned SEO specialists charge higher prices than less skilled ones.
The industry you're in or the business you own. If you're a member of a highly competitive market, having an excellent ranking for specific keywords will need more effort and time, which, in turn, can increase the costs of your SEO. However, operating a business in a niche market makes it very easy to boost search rankings.
Consider SEO as an investment, not as an expense.
Most company owners see SEO as an extra expense and intangible results, so they search for the cheapest rates possible. That is entirely understandable – managing a company is no joke, and it can be demanding for business people to balance the books.
Nevertheless, considering SEO as an investment will alter your view on the costs connected with it. The amount you consume on optimizing your website will return to you in better rankings, organic traffic, online visibility, and, ideally, revenue and conversions. We at Citation Vault can help you with that. We offer effective and reliable SEO services, and we make sure that you get the most out of your SEO investment. Reach out to us today!
Do Local Listings Help Local SEO
Local business citations and listings perform a vital role in revenue, reputation, and rankings. That's why it's crucial to see their purpose.
No competitive local company would abandon the powerful — and essentially free — promoting potential of online listings, but it's vital to maximize your ROI by designating staff hours efficiently. There are a couple of considerations here:
Not too long ago, local company owners have some offline publicity choices. These are advertising in the local newspaper, print marketing in brochures and coupons, paying for Yellow Pages inclusion, telemarketing, local radio/television buys, and postal mail marketing. All of these are still viable alternatives in multiple industries. But while a few offline sites have become optional, digital marketing is essential for all local businesses. If a company can't be seen on the internet today, it's similar to being "nowhere."
However, it would be best to determine which platforms its possible to be listed on. It's not a great practice to dedicate hundreds of hours to become registered on every imaginable index, search engine, or app just because they exist. Rather than that, come to the majors (Facebook, YP, Yelp, Google My Business, etc.) and then hand-pick other platforms that are greatly important to your business's geography or industry.
Making local business directories can be exhausting and tiring. It's nice to have your best information together on a spreadsheet, but it could be tedious to repeatedly enter that data into different platforms and sites to test them. That has prompted the rise of local SEO services like us at Citation Vault. You only need to fill out a single form, and we will distribute your data to 300 high-quality platforms and continuously monitor it for progress and changes. Our services lighten the load, lessens human error, and let you focus on more creative endeavors and projects.
What is local search engine optimization (SEO)? Local SEO is a hand-created system for local organizations hoping to build their visibility in web crawlers, appear at more local clients, and acquire income.
Like traditional SEO, local SEO administrations focus on boosting your business listings in online search lists for clients near your company.
Local SEO means to show up at the highest point of search items when potential clients search organizations like yours in their location.
When consumers type keywords associated with your business in your location, SEO guarantees your website welcomes them at the highest point of search results.
Positioning at the highest point of list items permits more individuals to discover — and eventually visit and buy from — your nearby business, making it certainly worth the venture.
Local SEO procedures are tied in with promoting your brand, services, and products to local leads. For instance, assume you're a smaller business working on a regional level. They permit you to reduce the advantage of greater, national brands that streamline for more non-exclusive keywords while acquiring traffic from ready-to-purchase demographics and expanding your conversions.
Precision matters for local SEO. We at Citation Vault can help you list your local business directory on Facebook, Google, and different websites to help customers discover and pick your business.
Services of local SEO can guarantee that your customers discover you locally and that you're generally first in mind when clients are in your area. Without local SEO, your business could pass up a portion of your most qualified traffic and, this way, pass up deals. If you'd prefer to talk with a local SEO-trained professional, contact us at Citation Vault!
Business Directories Australia
Besides improving visibility in Google search engine results pages (SERPS), promoting SEO offers different benefits for small companies.
A Cost-Effective Marketing Answer
While it needs effort and time to deal with your business data in online catalogs, you can generally set up local business directories across the net freely. Also, you can utilize Facebook and Google My Business instruments, making local SEO an affordable and practical choice for web-based marketing.
Helps Local Clients Locate You
72% of purchasers who look for a local business visit a store within five miles. So in case you're being discovered in local searched lists or Google Maps, there's an increased possibility of catching new leads for your business.
Reaches Clients Who Are Willing to Buy
An incredible 80% of local searches that are typed on cell phones equates to sales. That can be credited to the truth that local SEO places you first in clients at the exact second they're looking for a service or product, making it more possible for them to buy or ask for more data.
Provides More Equipped Search Traffic
Local search can help remove searchers who aren't probably going to benefit your company. That isn't due to web search tools exerting effort to protect businesses from clients, but since they need to give relevant local results dependent on vicinity and purpose.
How Could Small Companies Use Local SEO?
Local citations are cases where your company name, telephone number, and address are referenced on the web—for instance, a local business listing. Regardless of where you attach citations on the web, ensure that your data is accurate and utilized in a consistent format without fail. That helps web search engines believe your details. If you need help with citations and local SEO, we at Citation Vault are here to help. Contact us today!
Per Location
Unlimited Locations
Single Location Plan Pricing Is Per Location.  At 4 Locations becomes  better to have the Unlimited Agency Plan
2 Months Free!
Annual Price