What is a Local Citation?
What is a Local Citation?
A local citation is an online mention of a business's name, address, and phone number (NAP) on a web page or directory. These citations help search engines understand the business's name, location, and contact information, which can improve the business's visibility in local search results. They can be found on directories, review sites, social media platforms, or other websites that mention the business. It's important to have consistent and accurate information on all local citations to ensure that they are helping rather than hindering a business's search engine rankings.
How to Check Your Local Citations
1. Manually
There's a lot of local citation sources you could check, and indeed it is possible to manually audit all the major ones by hand. In reality, though there are only a few that we would want on our list: Facebook or Apple Maps for instance as those two sites tend not just track citations but also link them together in such as way as making comparing between towns easy (you'll find many more examples like this).
2. Automated Local Listing Checks
Moz has a local listings tool for your business. You can check to see if the major data aggregators are listing you in their databases, as well as keeping an eye out on location accuracy across all sources so that no one gets left behind.
Major Local Business Data Platforms: Local citations are available for local business owners and marketers to publish their important data. The core platforms include Google My Business, Acxiom, Localeze/Neustar (their parent company), Infogroup. Key local business listings can also be built on popular social media sites like Facebook or Yelp where users post reviews of their favorite restaurants in your area with links directly back to you!
Geo/Industry-Specific Platforms: In addition to building listings on the major platforms that serve all industries, your company can also seek out opportunities by becoming a member and posting information specific to its unique industry. An example might be a chamber of commerce website or professional associations' pages; if you're in retailing then there's no better place than Amazon!
The Wider Web: Supplementary citations can either be built or earned on a wide variety of publications, including blogs, news sites, and apps to name just some. You might purposefully develop them for your business but in the end, it's all about how interested people are when they share information with you – this will lead them down an online citation trail which could help boost sales!
There are many ways to get citations, and it's important that you find the one which best suits your needs. You can develop them automatically using automated software like Moz Local or manually through an online form on most platforms for local businesses with PR/marketing skills in addition there are other methods available too!
s but in the end, it's all about how interested people are when they share information with you – this will lead them down an online citation trail which could help boost sales!
The world of local business is a delicate one. Inaccurate citations can have detrimental effects on your reputation, revenue, and customer base if they go unnoticed by potential clients for too long! Citations from automated aggregation may flow down into other sites that rely upon this data platform without any intervention from the original provider – meaning you're left with incomplete information about what's going around town when it comes time to review some places in detail. This becomes even more problematic as machines generate new pages based on their own information rather than human input which leaves many wrong facts at every turn.
The components of a local citation
Many people are unaware that when citing sources, there is a specific format required. Names of companies should be included in the citation with their address and phone number (NAP). You can also include links or references to designated pages on websites if they exist for your business niche. In addition to this, a citation may incorporate some or all of the following elements:
Business categories
Hours of operation
Driving directions
Business description
Images
Videos
Payment forms accepted
Geo-coordinates
Reviews
Owner responses
Taglines
Links to social and other forms of media
Email addresses
Fax numbers
Alternate phone numbers
Attributes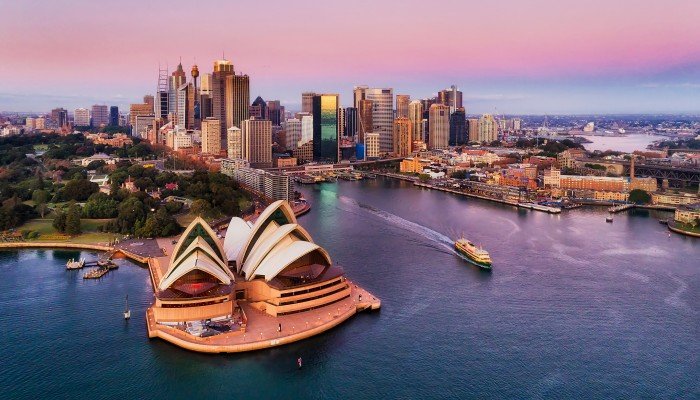 Why do local citations matter?
Local citations significantly influence two scenarios relating to local businesses:
1. Local citations either positively or negatively impact consumers. Citations are an essential part of any local business. They can help people discover you and your services, which results in web traffic as well as phone calls or visits from potential customers who might make transactions for what you offer at their location. Inaccurate citations lead them astray–misleading both the customer's perception of how legitimate a company may be (in turn leading to losing revenue), but also damaging one's own reputation if it is based on good standing with current clients.
2. Local citations either positively or negatively impact local search engine rankings. The number of citations a business accrues, the accuracy of data they feature, and the quality platforms they exist on are what influences rankings. Search engines like Google amass information about each company- if it's accurate then trust in your product may be strengthened further increasing its chance at ranking well with customers! But when there are discrepancies found through these types of searches, this belief gets eroded reducing opportunities for success which can lead many businesses down an unhappy path toward failure before even getting off their feet.

Businesses of every level are deeply concerned about rankings, reputation, and revenue. Local citations affect all three areas which mean that you need them in order for your business to grow at a healthy rate!
How does active location data management relate to citations?
Citation management can be a risky and time-consuming task for any business looking to take its marketing strategy into the future. However, there's no need to fear: we have compiled all of your citations needs right here.
Passive approach risks: 
Neglecting citation development and management risks the following damage to rankings, reputation, and revenue: 
Inaccurate citations
A small/weak set of local citations 
No awareness of user or competitor edits to local business listings 
Duplicate local business listings 
No strategy for managing citations in the event of mergers/acquisitions, rebranding, business moves, changes of phone numbers, hours of operation, or other data 
Little control over how the business is being represented across the web
No strategy for discovering inaccurate data 
No awareness of user or competitor edits to local business listings 
Active Local Citation approach benefits:
Actively managing citations can positively impact rankings, reputation, and revenue via:
• Awareness, discovery, and correction of inaccurate data
• A robust, accurate citation set on major platforms
• A solid strategy for editing citation data in the event of mergers/acquisitions, rebranding, business moves, changes of phone numbers, hours of operation, or other data
• Maximum control over how the business is being represented across the web
• Permanent closure of duplicate local business listings
• A solid strategy for discovering and managing reviews
Looking at these risks and benefits, you'll soon determine that active citation management is best left neglected. It simply isn't good business.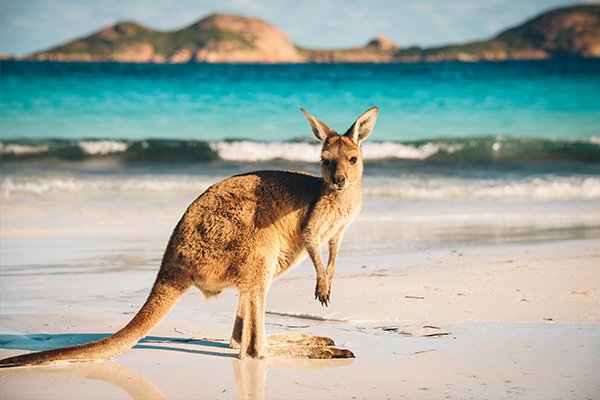 Citations are a necessity for local businesses who want to keep consumers and search engines happy. They positively impact rankings, reputation, and revenue in ways that inaccurate citations do not. Citations can be manually entered or semi-automated with an automated solution being the best option if you're looking at the long term success of your company because it limits human input while simultaneously improving accuracy over time through machine learning algorithms that take into account factors like deleted data points when they learn how these changes affect future predictions based off past performance. You must fully research each potential option or service you consider to discover whether your investment of resources will result in meaningful value.
What Our
Clients

Are Saying
Dennis S
Local Citations
Fantastic software. Very simple to use and extremely effective in providing citations for my customer. Thanks Andy for offering this to the business world. It certainly needs it.
Peach Creek Marketing
Citation Listings
Love it! We have been using Citation Vault for a short time and have seen big improvements with this service. We will continue to use it for all of our clients citation listings. Thanks Andy for your service.
Frankie B
Great Service
Great service and first class follow up and support. Any questions are always responded to quickly.
Anne S
Citation Vault
I used Citation Vault on my GMB and had it go into the map-pack in about 3 weeks. This is a great product, and so easy to use.
Royce W
Excellent Citations
Excellent citations. Highly recommend the service for anyone looking to add Authority to their online presence.
Leira B
Local SEO
I had spent a lot of money and tried multiple services including managed service from TheHOTH to do my local SEO with no luck. I'm so happy to I found Citation Vault. The setup is so simple and fast and very satisfied with the results. I highly recommend this service if you truly want to see results!
Michael
Excellent Citations
We are very encouraged by our increased internet leads since we partnered with Citation Vault to enhance our internet presence. Citation Vault offers a product that is a great value for results we are experiencing.
John
Local Citations
We have used Citation Vault for our Local Citations for several months now. It's a GREAT service and really helps all of our customers rank higher in local search. Thanks Citation Vault.
Per Location
Unlimited Locations
Single Location Plan Pricing Is Per Location. At 6 Locations becomes better to have the Unlimited Agency Plan
2 Months Free!
Annual Price